Today we had a day outside, playing in the snow. As I posted yesterday, we finally got a bit of snow.
So today, Lorelai and I built a snowcat!
(Okay, it was mostly me. Rory just ran around in the snow most of the time.)
I haven't made a snow-thing in forever. I think it was when I was living in Somerville in the early 2000's.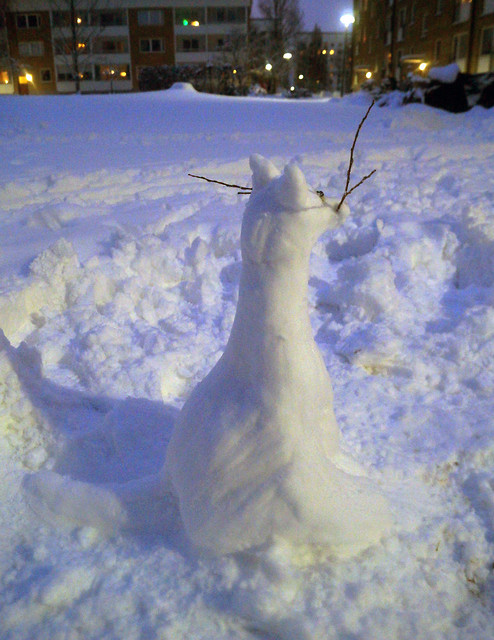 It's harder to do than I remembered!
Especially the muzzle with whiskers. It's hard to put sticks into snow!
All in all, though, I was pleased with my sculpture. Several neighbours complimented it.
Before I got the gravel eyes set, Rory came to assess my work.
Not sure she approved…
…But hey, it looks like a cat, and that's what's important!