When we went to Denmark last summer, one of the best souvenirs I brought home was an amazing cat mobile from the famous Flensted Mobiles of Copenhagen.
Mostly, the cats pay it no mind, because, generally, no one ever looks up.
But when they do look up, they find it fascinating.
Especially Lorelai.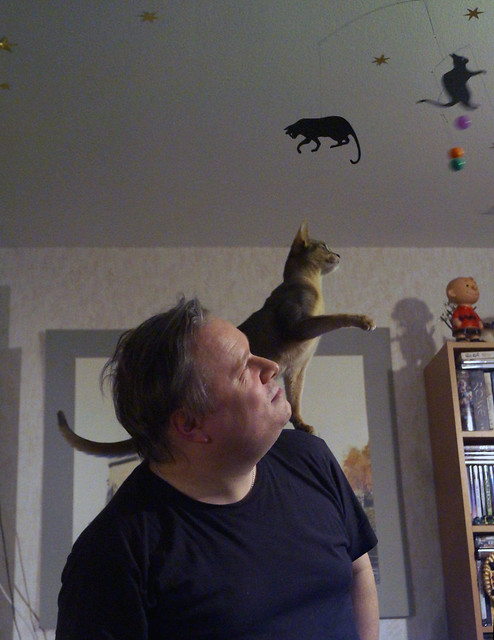 When she notices it, though, she cannot get enough of it. She'll jump up on Björn's shoulders to get a closer look.
It's kind of cute…two of the cats actually look just like Rory reaching for the mobile.
Of all the things I brought back from that trip, this mobile is one of the best things I got. I love looking at it every day. I also got a similar kitten mobile by Flensted that I donated to the NEMO show raffle. I hope whoever won it enjoys it as much as we enjoy ours!